Ewen Southby-Tailyour OBE
"What a truly great, amusing, exhausting(!), exhilarating, instructive 24 hours in wonderful company. A superb break from the garret, guttering candle and the dogs! Thank you both so much for organising it all as well as fixing my brief part - a serious privilege with great company"
---

David Barrie CBE
Looe Literary Festival Patron

---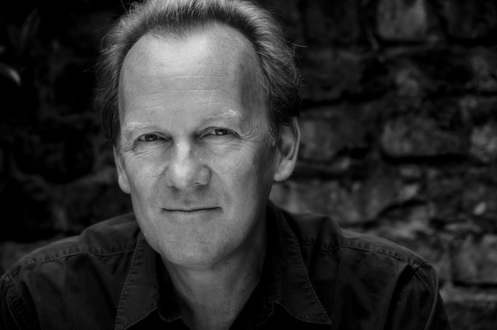 "It's the Looe Literary Festival's third birthday and to judge from this year's line up it'll be more enjoyable and entrancing than ever. Launching an event of this kind is far from easy, but keeping it going is even an even tougher challenge. So many congratulations to Amelia and June - the Festival's twin muses - for making it such a big success!
I used to come to Cornwall on holiday every year when I was a boy and I've loved it ever since. I've visited many of the harbours and anchorages of Cornwall by sea but oddly enough it was only in 2014 that I finally got to know Looe properly. And that was because I was invited to talk about my book Sextant at the first Looe Literary Festival. It was such fun I ended up spending a whole week there and I can't wait to come back.
So what makes the Looe Literary Festival so special? First, of course, there's the place itself. Though it's not at all difficult to reach, Looe is tucked away at the end of a deep valley and it feels wonderfully remote. Of course there's gorgeous scenery all around - high cliffs, tall hills, deep lanes, secluded beaches, wonderful walks and the wide open sea. Looe itself may be full of history but it's still very much a working harbour where fresh fish are landed every day, and there's a really strong sense of local pride. And let's not forget all those great pubs where you can meet the speakers and party late into the night...
Unlike some of the more stuck-up literary festivals, Looe is really inclusive and offers something for every taste and age. Here are just some of this year's highlights: Hogwarts recreated in the Guildhall, a talk on self-published fiction, 'horrible sciences' for children, a comic poet, a workshop for young writers, a Booker Prize Long List novelist, 'moon gardening' (whatever that is!), Cornish miners in World War I and two famous politicians - one Labour, one Tory - discussing their memoirs! How about that for variety and balance?
So I wish the Festival a very happy birthday and hope that more visitors than ever will take part in what will, I know, be an unforgettable long weekend. I hope to see you there!"
​DAVID BARRIE
---
| | | |
| --- | --- | --- |
| | A celebration of intellectual minds, thought, debate, literature, creativity and creatives. Cornish hospitality and a breath of fresh Cornish sea air. Looe has invited world renowned authors, poets and creative thinkers to give talks in our lovely town. | |
---